Data Workbench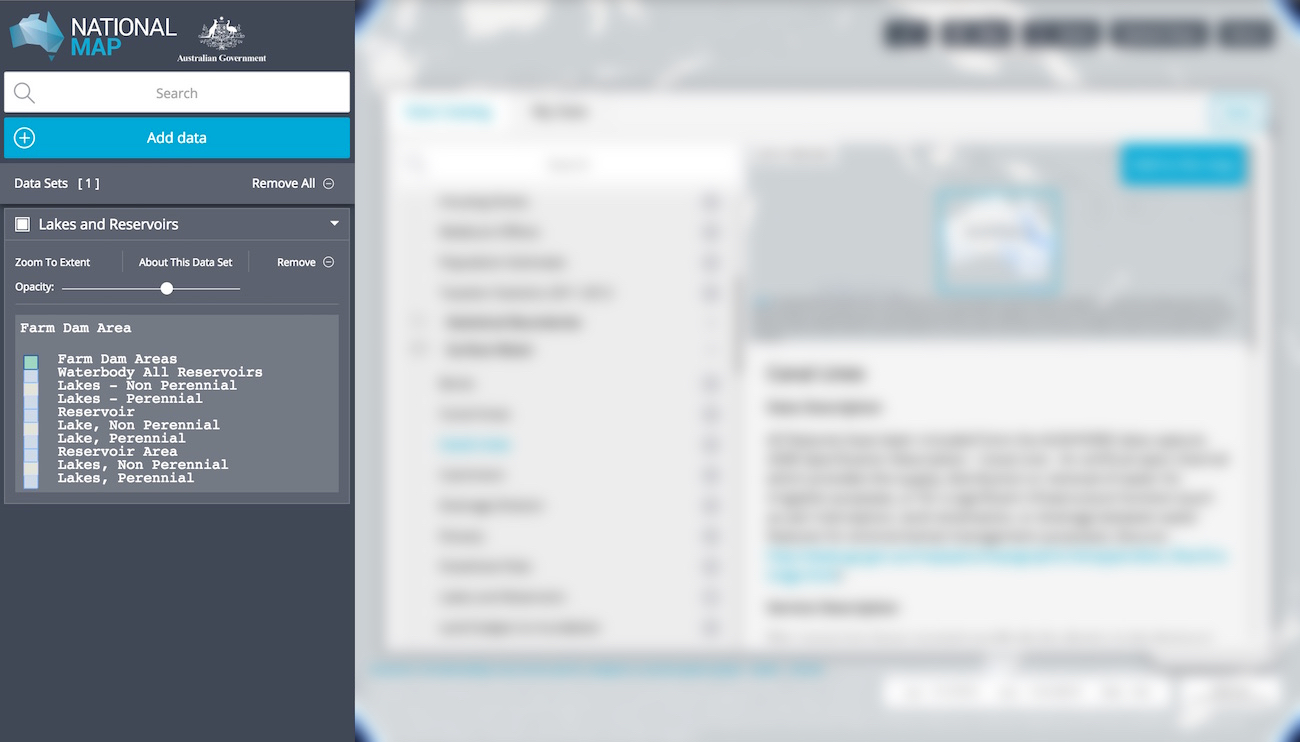 When a data set is added to the map via the Data Catalogue, a legend for that data set will appear at the top of your Data Workbench (pictured above). From the Data Workbench you can:
Set the order in which data is shown on the map. To do this, simply click on the title of a data set and drag it to a new position in your Workbench.
Toggle the visibility of added data sets. To do this, click on the checkbox opposite your prefered data set title.
Zoom to the geographical extent of an added data set
Set the opacity of individual data sets
Remove data sets from the map. Note: removed data sets can always be re-added via the Data Catalogue.